This Day-in-the-Life photo has made it to the 'Official Selection' of the International Photography Awards 2023
Category People/Children
Making sure memories never fade
Capturing the beautiful, the messy, the crazy, the funny and the emotional of your daily life. I capture families documentary-style, with no posing, no directions from me and no matching outfits. All pictures will be candid memories of life, to be remembered and cherished.
Your family might move away from Singapore in the near future and you might want to capture your life here, before you move on to the next chapter in your lives. Or you might want to share your lives with family and friends abroad, and with a documentary family shoot you can offer them a glimpse into your lives.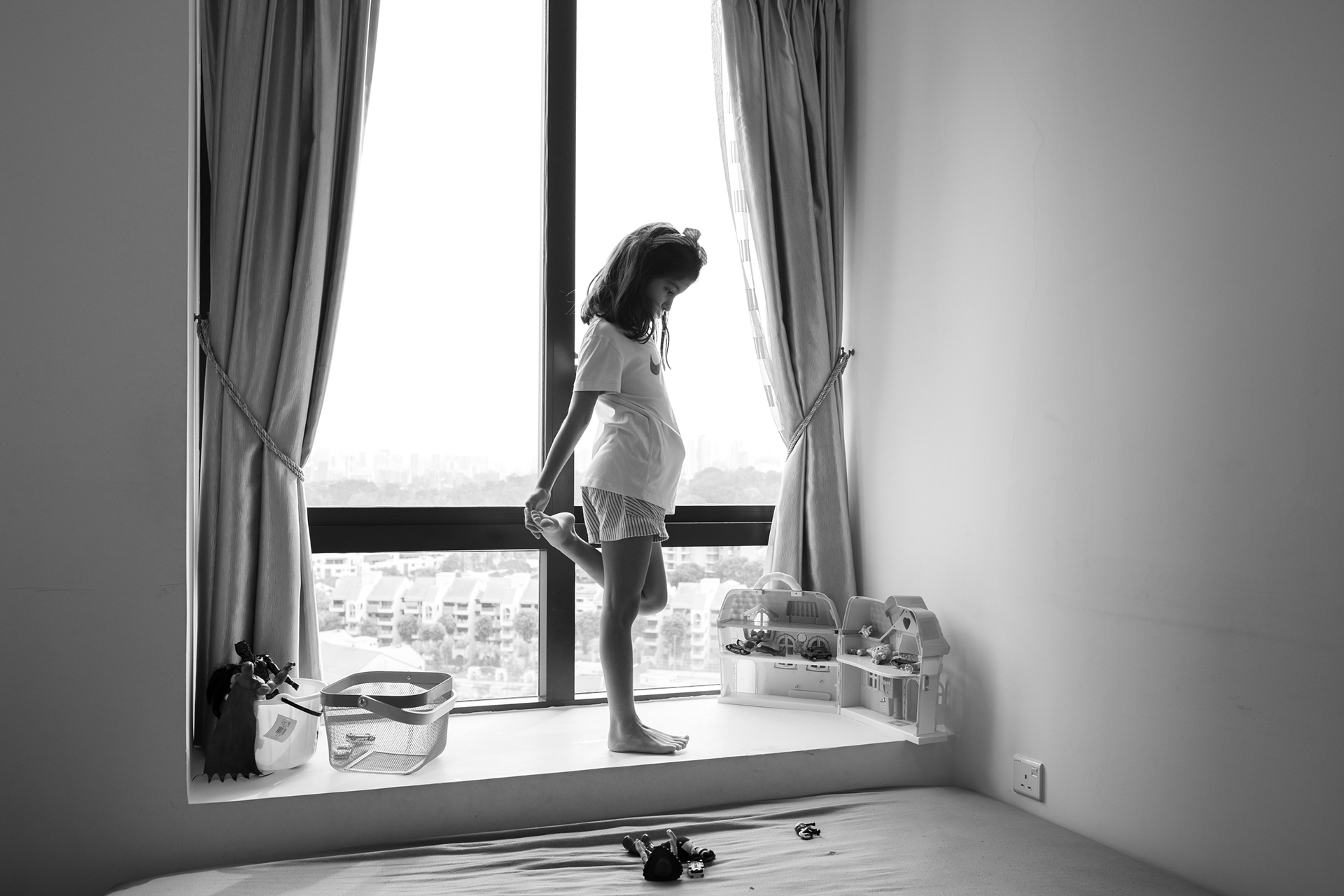 A Day in the Life session
A Day in the Life shoot will be customised to your family life. Options from 3 hours up to a full day are available. 
I have had the pleasure to join families for breakfasts, for a board game morning at home, on coffee runs, market trips, sport clubs, birthday parties, playgrounds and the beach. Before every shoot I will meet with the family to go through the process in detail. This will give the family the opportunity to get to know me, and for me to get to know you, your interests, quirks, loves and everything that makes your family special.
Every shoot will include large format, professionally edited digital images, and most packages include a carefully curated Moleskin photo album to treasure the photos. I am also able to assist in printing photos, ranging from small photo album sized photos to large sized wall art.
A documentary - style photo album
The best way to cherish the real, honest and beautiful photos from a Day-in-the-Life session is these documentary-style Moleskine photo albums. 
Not a book to open with satin gloves, but one that lies around the living room and is opened constantly and everywhere. I'd honestly be happy if you get a coffee mug stain on it at some point. 
It also makes the perfect Christmas gift for family overseas, to offer a glimpse into your lives.
"  Easygoing and as if I had known her forever. These are the words I would use to describe our experience with Karlynne. She truly made us all feel relaxed around her and as we carried about our day-to-day activities and we didn't even realise when she was clicking a picture! Karlynne was very approachable and our kids loved her. She gave each one of us the time to have a conversation/to get to know us. Truly an experience we would highly recommend!  "
- Jai, mother of twin boys, Tampines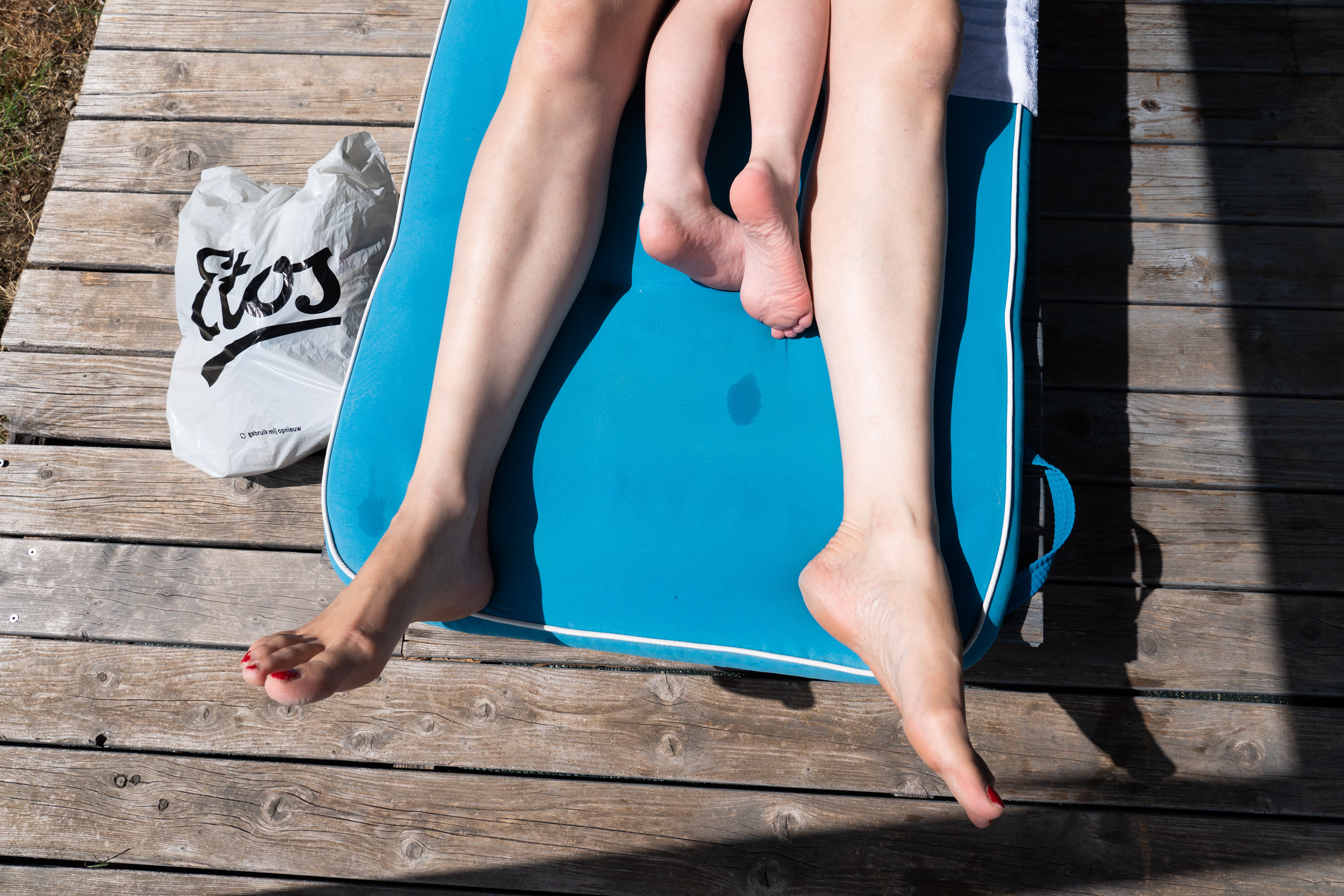 "  We had such a fun morning shooting with Karlynne. Our daughter was excited to be in a "documentary" and not to have to pose for photos! We now have a beautiful, unique memory of this time in our lives. Thank you Karlynne!  "
- Sorelle, expat mother of 3 living in Singapore
FAQ
Will my children be able to participate in 3 hour + shoots?
As I do not ask children to pose or behave, a Day in the Life shoot generally does not take more energy than an average family day. I ensure children are at ease with me being around them and do not force the camera on them if they don't feel like it. Because the sessions are longer than an average lifestyle or studio session, there is no time pressure which creates a relaxed environment for the whole family. 
What age groups do you photograph?
I love photographing bubbly young kids, but I also love capturing new borns and families with teenagers. Sessions with teenagers take a different approach but when respected and included I find children of all ages can be part of a Day in the Life shoot
How to prepare for a Day in the Life shoot?
The great thing about a Day in the Life shoot is that you can live your normal life during a shoot. To put you and your family at ease I always do a pre-shoot video call or in-person meeting to get to know each other and put you at ease. During this pre-meet we will discuss logistics, timings and what to expect. I also would like to hear from you about your likes, hobbies and everything that makes you special. These traits will be an important part of the Day in the Life shoot.
I would also like some more formal photos that we can send to the grandparents, is that possible?
During a Day in the Life shoot, if possible and the children allow it, we will find some time to shoot a couple 'Christmas Card photos'. We will find a photogenic location in your home or at one of the locations we're visiting that day. Depending on the patience of the children, we will take 2-5 lifestyle photos or your beautiful family. 
What are the costs of a day in the life?

My most popular option includes a 3.5 hour photo session, a pre-shoot video call, 45 professionally edited photos which you will receive in high quality size without watermark and a Moleskine photo album. Prices start at 850 sgd for this option. 
There is also an option to take a more basic package which doesn't include an album, and an extended option is a full-day shoot which includes more photos and a thicker album. Please
reach out
to me to find out more about the options available, and other information regarding weekend surcharges etc.